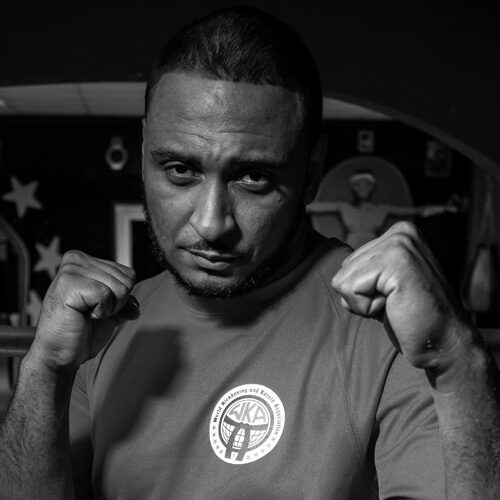 Khru Sam Nankani Founder & Head Coach of SN Combat Academy
In 2009, SN Combat Gym was opened in South London where I was able to teach and transfer the Knowledge and experience gained and pass on my own Unique style of Fighting called SN Combat to aspiring fighters.
As a producer of Professional & Amateur Champions, I am proud to say I have trained numerous fighters in the art of SN Combat and have produced 43 Champions and 5 UK no 1's so far to date.
"All who walk through my door are trained to a high standard and are guaranteed a unique training experience."
Currently, I am GCO Vice President Ringsports for K1 & Thai Boxing, GCO England President for MMA & Boxing and England Head Coach overseeing England Squad training for World Championships and GCO Officials.
My achievements have led to me being awarded the prestigious Grand Unified World Champion Title and Belt. The transition in competing in both Stand Up & MMA at the same tournaments and fighting in all these disciplines has never been done before in the history of World Championships and combat sports. I have also produced 2 Thai Boxing World Champions on the same day of finals with both my fighters picking up Gold Medals.
Apart from running a full-time gym, I have also setup and founded a charity in 2009 known as Thaiboxing Community Centre in order to reach out to disadvantaged young people through the use of martial arts within my local community.
The community centre provides opportunities for all, with some of my attendees becoming active fighters as well as fully qualified instructors.
My hearts desire and passion is to see as many lives change for the better through the use of the sport which has helped change my life, giving me discipline, structure and routine for which I am better person for it.
A happy and healthy community is a better and safer community.
TEAM ENGLAND RINGSPORTS since 2013
59 World Thai Boxing & K1 Kickboxing Champions
28 World Silver Medalists in Thai Boxing & K1 Kickboxing
11 World Bronze Medalists in Thai Boxing & K1 Kickboxing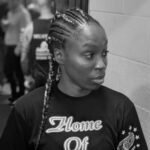 Elia Dewu aka Royal Princess
Elia Diane Dewu is a professional Muay Thai and kickboxing fighter. She has started her journey in martial arts at SN Combat Gym in 2015 initially to lose weight and become healthier however she quickly fell in love with the lifestyle, the physical aspect, the community, the discipline, and the journey. She is now a K1 European Bronze Medalist, a K1 World Silver Medalist, and Victory Fight Bantamweight Title holder.
I was recently graded as a brown belt in SN Combat, Mauy Thai & Kickboxing.
View Elia Dewu profile
UK Ranking:
K1 #3
Thaiboxing #6
Brown Belt in Thai boxing & kickboxing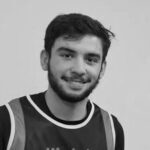 My name is Luis Alberto, I started doing martial arts from the age of 9 years old and since then I fell in love with martial arts, to me kickboxing/Muay Thai is an art that can only be mastered with time and pain.
I have been in SN combat since June 2022 and when I arrived at the gym I was struggling with many issues and depression, the minute I entered the gym it felt so welcoming, it helped me a lot to get through depression and I managed to make a lot of new friends, SN combat is honestly one the best gyms in London, the fighting style of Khru Sam is amazing there is no one that does it like him, it is showed by his fighters in their immaculate style of fighting.
If you are looking to be a better version of yourself I honestly recommend to give SN combat a go.
Red Belt in Thai boxing & kickboxing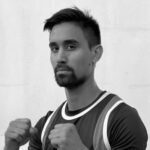 Started my journey with Khru Sam Nankani back in 2009 when 'SN Combat Academy' was known as KO south, this was an easy decision to join back then as I wanted to learn the techniques of SN Combat which is now a recognised martial art.
I was always one of the first people to arrive, I originally joined to learn Self defense and I knew nothing about Muay Thai. From my first impressions and following months of me going, I learnt the ways of Kru Sam Nankani and his different fighting style.
I believe it is a unique way and has proven itself to make champions, and most importantly he was very warm, welcoming and the club is very family oriented.
Over the years my knowledge and discipline grew and in a way which has enhanced me to the person I am today.
I was graduated to a purple belt and have now been given the honours to teach my passion and love for the sport of martial arts.
Purple Belt in Thai boxing & kickboxing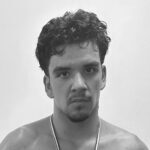 I started to doing Muay thai at the age of 17 and as soon as I stepped in the gym I fell in love with the sport. Muay thai has taught me discipline, respect, hard work and many other things. Muay Thai has helped me tackle many things in life and it's helped me become a better version of myself.
I've managed to make great influences and overall I'm very happy to be apart of this team. What I love about this gym is kru Sam style and how unique this style is, this style has produced many champions in pro level and in amateur level.
Overall I'm very glad that I've joined SN Combat and I hope to develop my skills and keep improving.
Red Belt in Thai boxing & kickboxing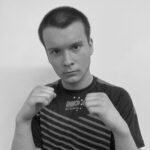 My name is Joshua. I first started my martial arts journey at the age of 13 with SN combat academy previously known as KO next generation and have fallen in love with it ever since.
I initially started with the intention of learning self defence as I was never the biggest or strongest kid amongst my peers.
Over the past 6 years I have gotten significantly fitter, stronger and above all, more confident. I have now come to realise martial arts is not just about fighting, it is also about honour, integrity and respect and this is all thanks to Kru Sam and all the other legendary coaches at SN combat academy.
and I look forward to passing on my knowledge to anyone willing to give it a try.
Red Belt in Thai boxing & kickboxing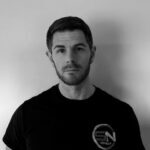 I started training Muay Thai 8 years ago in Edinburgh, at a very traditional Muay Thai style gym. I had a passion for it since then, and trained there for 4 years, taking a month in Thailand before my first fight (A Class Muay Thai).
After moving to London I had some time out, and started training with SN Combat in the second half of 2022. I really appreciated the openness of the gym and community here, as well as the discipline in training. The instructors and head coach are excellent trainers, who push you to your limits, and you can see they care for the members.
I'm proud to work with this gym and learn the unique fighting style of Khru Sam Nankani, which has been so successful with top level fighters. Whatever your situation in life, SN Combat is a place you can find community and good relationships, and develop your physical and mental strength to better deal with anything that life throws at you.
Orange Belt in Thai boxing & kickboxing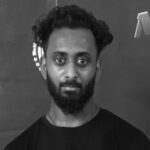 My name is Siggi (Shehi) and I started my journey of learning Muay Thai few years back when 'SN Combat Academy' was known as KO south as SN Combat is now a recognised martial art.
I immediately fell in love with the martial art itself in every aspect, from clinching to sweeps to elbows. Even though I was not able to train consistently through the years, I have recently begun focusing and spending time on learning and improving myself through the guidance of my mentor and coach Khru Sam Nankani.
Through this journey I was honoured to have the opportunity to teach and learn from the upcoming younger, high prospect calibre kids and have been enjoying ever since.
I've researched and understood how one can develop their character and themselves by practising Muay Thai, learning discipline and vital principles taught at my gym, which I then transfer into the real world.
The benefits are countless and anyone who would like to learn self defence or just to exercise and stay fit, I will tell you one thing for sure; Muay Thai goes beyond just kicking and punching, you will evolve as an individual, a human and evolve to another level.
Yellow Belt in Thai boxing & kickboxing
My name is Shayne and I started my journey in K1 , Muay Thai in SN Combat around 3 years ago
I have been a very big fan of martial arts ever since I was young from watching old school martial arts movies and idolised great martial arts actors such as Bruce Lee.
When looking to start my journey into training martial arts I found the most local gym near my area of Croydon and discovered SN Combat academy. Intialy my main goal was to lose weight but when meeting Khru Sam and seeing as well as exercising the SN Combat way I fell in love with the sport of Muay Thai as well as the environment of the gym. This has made me feel welcome with a warm family orientated vibe and developed my skills not only in martial arts and fitness but as well as a person.
Being a fan of martial arts has showed me how amazing the style of Khru Sam is and how unique the style has been able to adapt to any person of any size and background to build their skill set and develop them as a person naturally, as there has been many champions that have developed under Khru Sam's guidance and vision. This has not only made me proud but greatful to receive this guidance and knowledge from Khru Sam himself.
I am now delighted to be taken on as a coach to teach beginners, juniors and adults.
Yellow Belt in Thai boxing & kickboxing
I walked through the doors of SN Combat (KO South, at the time) some six years ago as a complete newcomer to combat sports. Since then, under the watchful mentorship of Khru Sam Nankani, I have improved my fitness, confidence and skills and developed a passion for Muay Thai and K1-kickboxing.
During my time with the gym I have been consistently impressed with the community spirit amongst members and the drive to help each other improve. From novices to pro fighters there is always something new to learn.
As a volunteer with the Thai Boxing Community Centre (TBCC), and as an instructor at SN Combat itself, I feel privileged to be given the opportunity to pass on the knowledge and experience I have acquired from Khru Sam.
For me, Muay Thai is as much a mental endeavour as it is physical and I aim to bring this across in my sessions.
Yellow Belt in Thai boxing & kickboxing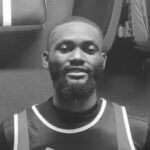 My name is Daniel, and my passion for martial arts dates back to my school days. In 2019, I decided to take my interest to the next level by learning Kickboxing, K1 & Muay Thai. After researching the best gyms in Croydon, I stumbled upon SN Combat, and it was a game-changer.
As soon as I started training, I realised that the pro fighters I sparred with had a unique fighting style with distinctive movements. I was immediately intrigued and wanted to learn more. It turned out that this was the SN Combat style, developed by Khru Sam Nankani. This style incorporates techniques that are not present in traditional Muay Thai/Kickboxing, and it has produced numerous champions, from Pro-Level to Amateur level.
I feel proud to be a part of the SN Combat community, and I am excited about the progress I have made. My experience at SN Combat has been so rewarding that I have been taken on as a coach, where I teach beginners and juniors.
As a coach, I now have the opportunity to share my knowledge and help others develop their skills. It is an honor to be able to pass on the techniques and knowledge that has been passed down to me at SN Combat.
In conclusion, the journey I started in Kickboxing, K1, Muay Thai, and SN Combat has been nothing less than amazing. I am grateful for the opportunity to learn from the best and excited about what the future holds.
Orange Belt in Thai boxing & kickboxing
" I have been practicing Muay Thai since 2020 at Kru Sam's SN Combat gym in Croydon. It was under his guidance that I received my first inter-club medal.
Prior to this, I had been boxing for a few years, but to enhance my fitness, I thought Muay Thai would be ideal for me.
SN combat opened my mind and enlightened me to a different style of fighting which taught me to use my entire body efficiently. The whole aspect of working hard whilst remaining both humble and respectful gravitated me to this sport more and more.
SN combat is a family-orientated gym which has a strong ethos that promotes our vision that "when one person wins, we all win." Regardless of the intense training structure, the support we give one another gets us through. I enjoy being part of this family and was even more delighted to be granted the opportunity of giving back to the community by teaching in different schools.
The sessions at SN Combat are challenging with lots of great information being passed on. You won't be disappointed and you will leave with endorphins flowing.
Never give up, who knows what's around the corner.
Yellow Belt in Thai boxing & kickboxing
I started my Muay Thai journey around 7 months ago, I was heavily interested in combat sports and fighting in general so I decided to look for a martial art I can learn. I discovered Muay Thai and fell in love immediately. Now I'm working my way towards becoming a fighter under Khru Sam's gym SN COMBAT and I also assist with coaching kids and help around the gym occasionally.
Yellow Belt in Thai boxing & kickboxing
I started my martial arts journey from the age of 6 and have trained in a variety of styles throughout the years across the UK. I've trained Muay Thai for the past two years and it quickly became my favourite hobby and something I take great joy in.
I came across SN Combat Academy in 2020 by searching for top Muay Thai gyms in South London since recently moving there. SN Combat Academy was listed as one of the top Muay Thai gyms within London and it quickly became apparent that this is the case.
The welcoming atmosphere, knowledgable coaches and togetherness within the gym all help push me day in day out to reach my goals and I quickly realised this was a team to be a part off.
Yellow Belt in Thai boxing & kickboxing
I joined SN Combat Academy in 2017 when it was known as KO South. Prior to that I trained in kickboxing and other martial arts my whole life but I always wanted to learn Muay Thai.
After much research my dad took me to my first lesson at SN Combat and since then I haven't looked back. I was immediately drawn to Khru Sam's style and was eager to learn how he had created so many champions with his formula.
Since then I feel that my skills and confidence as a fighter have improved tremendously under the guidance of Khru Sam, and I am eager to learn more and progress in my fighting career at SN Combat Academy.
I was grateful for being given the opportunity to teach alongside senior instructors at a school, and I wish to teach even more people as an instructor in order to give back to the community.
Yellow Belt in Thai boxing & kickboxing
I started my journey with SN Combat Academy in June 2022 and I have always had an avid passion for martial arts and for challenging myself both physically and mentally.
I was recommended SN Combat Academy by a friend and since my first session I haven't looked back. I've been in awe of the unique style of Khru Sam Nankani alongside the family ethos and camaraderie that's instilled in the gym.
Although being a fairly new member of the team my knowledge of the art, fitness and mental well-being has greatly improved within these last few months due to the excellent coaching I have received from the instructors and other members of the team . I have also been fortunate enough to represent SN Combat academy where I was able to complete my first inter-club competition. I am always excited for every training session where as a team we evolve.
Whatever your goals are Sn Combat Academy is the place to be, catering for individuals with varying skill levels. I feel very privileged to be able to play a part in the journey and assist the instructors in the coaching of beginners and juniors at the gym.
Yellow Belt in Thai boxing & kickboxing
I first came to SN combat in August of 2021, which was the start of my journey into martial arts.  I was initially apprehensive because I had no experience with martial arts however, my motivation to learn and become a fighter helped me find SN combat. I had never done anything even remotely close to this in my life but I was inspired to go from watching films and tv shows.
Although I was extremely nervous about starting, the second I came through the doors I was met with nothing but kindness and support from those I met. SN's sense of family and community showed that this was more than a martial arts gym.
The training at SN combat particularly through training under Khru Sam has pushed me and continued to help me grow in both fitness, character, and mental strength. I have always admired the skill of Thai fighters and believe it to be the ultimate form of stand-up combat. Additionally, it has helped me to be more confident in myself, leading me away from negativity to become a better person.
Training and competing has enabled me to approach my life (goals) with focus and confidence and I look forward to helping others in their own journey as an instructor of SN.
Yellow Belt in Thai boxing & kickboxing