SN Combat Academy Yasmin " Clean Heart " Ahmed took on local girl Tilly Balfour from Chonbury Muaythai at the 21st Century Fighting Championships in Redhill.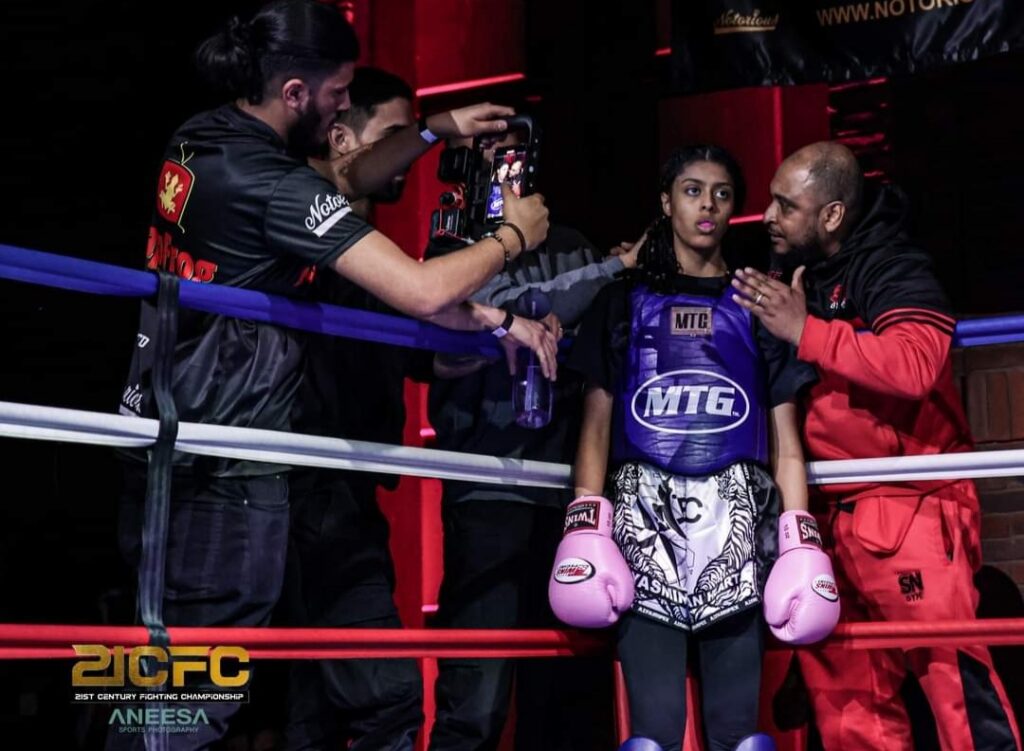 It was a closely fought contest with one judge giving Yasmin a win but other two judges favoured her opponent.
With almost a year out from competing Yasmin did really well and gave a good account of herself showcasing good techinques in the clinch. Decision could have also gone her way.
WELL DONE YASMIN! And congratulations to her opponent.